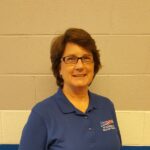 Kim Minor – Chairperson
Kim enlisted into the Ohio Air National Guard in January 1982.  She served as chief of Military Equal Opportunity, the Support Group Executive Officer, the Inspector General, and as the Military Support Flight Commander.  Kim retired from the OHANG in January 2008 at the rank of Lt. Colonel.
---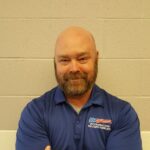 Michael Reed – Secretary
Michael enlisted in the Ohio Air National Guard in 1989, rising to the rank of Lt. Colonel.  He served as  Force Support Squadron Commander followed by Mission Support Group Assistant Deputy Commander at the 121st ARW before his retirement in 2015.
---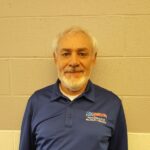 Harold Tyson – Treasurer
Harold enlisted into active duty in 1972 and transferred to the Ohio ANG after three years.  He was commissioned as a Personnel Officer in August 1981.  At the time of his retirement in December 1993, Harold was serving as Chief, Social Actions with the 160th ARG.
---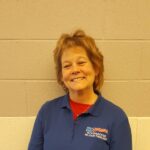 Ronda Anderson – Board Member at Large
Receiving her education at The Ohio State University and University of Dayton, Ronda worked as a school counselor in New Albany for 30 years.  In the Ohio National Guard, she served in the Military Equal Opportunity office at the 121st rising to the rank of Lt. Colonel before her retirement.
---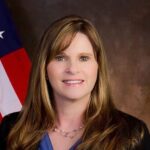 Tammy Gordon – Board Member at Large
Tammy enlisted into the Ohio ANG  in May 1985.  She worked as an Administrative Specialist and later cross trained into personnel and services.  Tammy became the 121st Force Support Squadron Superintendent, where she obtained the rank of Chief Master Sergeant. Tammy retired in October 2014.
---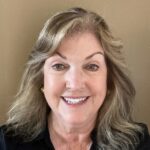 Linda Panian – Board Member at Large
Linda joined the 121st Tactical Fighter Wing in May 1979 and served for 23 years in both the personnel and education & training fields.  She retired in 2002 as a Senior Master Sergeant.  Since her military retirement, Linda has worked as a registered nurse.
---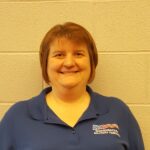 Brandy Daniels – Executive Assistant
Brandy is a 10 year veteran of the active duty Air Force in the dental service and the Ohio Air National Guard in personnel.  Her husband is a retired member of the 121st Air Refueling Wing.  Brandy handles all of the administrative and bookkeeping responsibilities of the organization.
---
DISCLAIMER:  THIS IS A PRIVATE ORGANIZATION. IT IS NOT A PART OF THE DEPARTMENT OF DEFENSE OR ANY OF ITS COMPONENTS AND IT HAS NO GOVERNMENTAL STATUS.